OC3 Leadership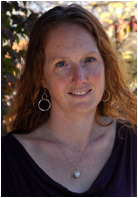 Dr. Renée Turzanski Fortner is a molecular epidemiologist at the Institute for Population-based Research at the Cancer Registry of Norway in Oslo, Norway and a senior scientist in the Division of Cancer Epidemiology at the German Cancer Research Center (DKFZ) in Heidelberg, Germany. The goal of Dr. Fortner's research is to provide meaningful, actionable knowledge on the etiology of breast and gynecologic cancers toward prevention and earlier detection. To that end, she conducts studies on lifestyle and reproductive factors, as well as circulating hormones, hormonally active metabolites, growth factors, inflammation factors and markers of infection in relation to cancer risk. Further, she is active in investigations of serologic markers for ovarian cancer early detection and studies on ovarian cancer survival. Dr. Fortner earned her Ph.D. in epidemiology at the University of Massachusetts Amherst, and completed a postdoctoral fellowship at the Harvard School of Public Health, before joining the DKFZ, and, subsequently, the Cancer Registry of Norway.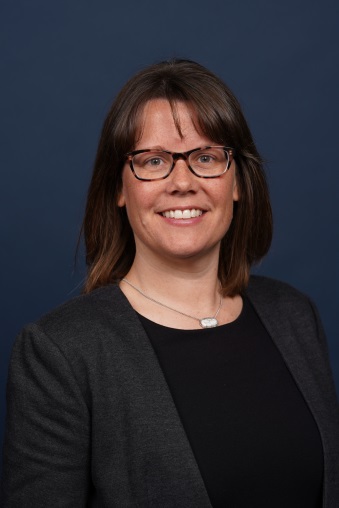 Dr. Britton Trabert is an Assistant Professor in the Division of Gynecologic Oncology, Department of Obstetrics and Gynecology at the University of Utah, and member in Cancer Control and Population Sciences at the Huntsman Cancer Institute. Dr. Trabert's research focuses on clarifying the role of systemic and local (tubal) inflammation and infection in gynecologic cancer, with a primary focus on ovarian and endometrial cancers. She has published and continues to lead studies in OC3 to understand the role of anti-inflammatory medications, particularly low-dose aspirin, in reducing ovarian cancer risk. In addition to her work focused on the inflammatory origins of ovarian cancer, Dr. Trabert also leads research focused on the hormonal etiology of female cancers. Dr. Trabert earned her M.S.P.H. in epidemiology from Emory University, her M.S. in biostatistics from the University of Michigan, and her Ph.D. in epidemiology from the University of Washington with a focus in reproductive epidemiology and women's health. Dr. Trabert then completed postdoctoral training at the National Cancer Institute, where she was selected as an Earl Stadtman Tenure Track investigator in the intramural research program.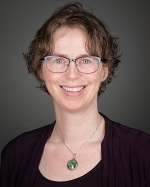 Dr. Shelley Tworoger received her Ph.D. in epidemiology from the University of Washington, and completed her postdoctoral fellowship at the Harvard T.H Chan School of Public Health. Dr. Tworoger conducts research to (1) Elucidate how the host macroenvironment both drives tumor development and heterogeneity and interacts with the tumor microenvironment to impact progression of ovarian and breast cancers, (2) Identify and evaluate novel factors associated with ovarian cancer risk and survival, incorporating information about markers tumor heterogeneity,(3) Develop and lead consortial research approaches, (4) Identify how the biologic consequences of psychosocial stress and distress influence carcinogenesis, and (5) Elucidate the hormonal etiology of breast cancer and integrating biologic markers into risk prediction models, with an ultimate goal of identifying approaches to integrate risk prediction into the clinic.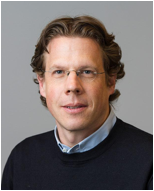 Dr. Nicolas Wentzensen received an M.D. from the University of Heidelberg in 2000. He trained in general surgery and conducted research in surgical oncology in the Department of Surgery, University of Heidelberg. Dr. Wentzensen earned his Ph.D. in Applied Tumor Biology at the Institute of Pathology, University of Heidelberg. Dr. Wentzensen's research is focused on etiologic heterogeneity and biomarker discovery of gynecological cancers, mainly cervical and ovarian. He conducts tissue based profiling studies in the Ovarian Cancer Case-Control Study in Poland to help improve the understanding of etiologic heterogeneity and to identify cells of origin of ovarian cancers based on molecular profiles of normal reproductive tissues.
OC3 Steering Committee
(alphabetical order)
| | |
| --- | --- |
| | New York University |
| | American Cancer Society |
| | University of Utah |
| | Fred Hutchinson Cancer Research Center |
| | Boston University |
| | Johns Hopkins University |
| | National Institute of Environmental Health Sciences |
| | University of Hawaii Cancer Center |
| | American Cancer Society |
| | National Cancer Institute |
| | University of Hawaii Cancer Center |
| | Boston University |
| | National Cancer Institute |
| | Cancer Registry of Norway and German Cancer Research Center (DKFZ) |
| | Moffitt Cancer Center |
| | University of Southern California |